Canadian Financial Planners
Helping Canadians understand and plan for their futures, one financial plan at a time. Proud home of the industry disrupting $500 financial plan.
Paying more doesn't always mean getting more. Take advantage of the same great financial advice at an extremely low cost with no hidden fees.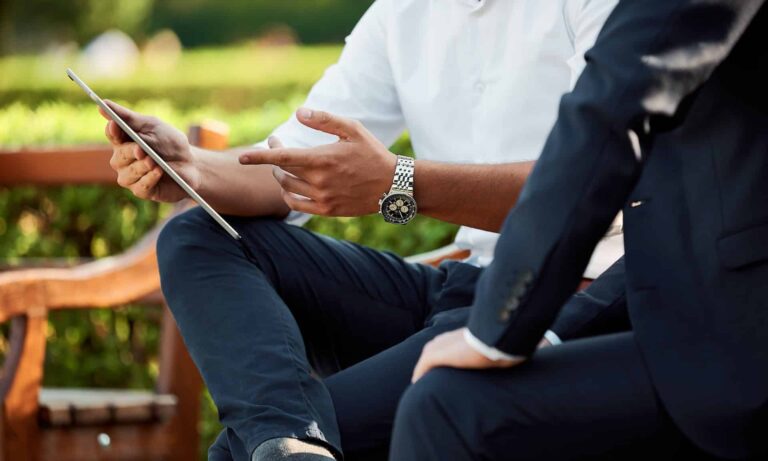 We'll help you understand the complex world of finance by being fully transparent and open while offering unbiased opinions and helpful advice.
Along with full investment management, we also provide clients with the tools necessary for successful short and long-term financial planning.
Financial Planning for Everyone
We believe everyone should have access to the best financial planners and advice. Unlike the banks, K4 Financial works with anyone regardless of the size of their investment portfolio.  
I reached out to K4 Financial concerned with my upcoming retirement and also looking at lowering our fees with our current advisor. Chad from K4 contacted me and he work on a retirement analysis for my wife and I and how K4 could lower our yearly fees from our current fee structure, let's just say I was extremely impressed with the outcome.
When they announced they were going to do financial planning I jumped at the chance. I have been very pleased to work with Chad. He has provided a solid financial plan with accompanying advice and options, all during a very difficult time for our family. I highly recommend K4 Financial.
Our vision is to be the change in the financial services industry in Canada. We aim to change an industry full of secrecy and unnecessarily high fees by being transparent, open and offering unbiased opinions and recommendations to all our clients.
At K4 our advisor fee is 1.0% or less depending on asset level and complexity. We have paired with ModernAdvisor to manage our client's assets. Their fee is 0.40%, plus an average ETF fee of 0.20%
No commissions, no hidden fees, no conflicts of interest. A relationship built on trust cannot have fees hidden away in the fine print.  Our fees are written out in plain English and disclosed on every statement.
We will focus on investment management, but our aim is to provide every client with a comprehensive financial plan that incorporates all 6-areas of financial planning.
At K4 we value not only our own time but yours. Our commitment to virtual appointments makes it more convenient for meetings. Sorry, you'll have to make your own coffee.
Growing with the market, our portfolios are designed to keep pace with the markets. Your portfolio is designed by a CFA charterholder, and adjusted based on the amount of investment risk you're comfortable taking.
Financial Advice from Financial Experts
Get financial advice from the comfort of your own home! Kent Tilley posts new videos regularly with the goal of helping Canadians get ahead financially!
Financial Advice for Everyone
Kent and the team share their throughs on many different financial topics. Subscribe to K4 Financial on YouTube to get all their thoughts! 
Canada… we've got hockey, sprawling wilderness and mountains- of taxes. Taxes are something we've come to expect. Sales tax, estate tax, income tax… they just keep coming. But there's one area where
What do you think is fair for a financial plan? As a company, we've always been into listening to what the average Canadian wants, and when possible and demand is high enough,